CHAPTER
FOUR
"The
Little
Lamb"

In my teens I went to work in a clothing factory. I would return home late at night from the second shift. Usually Mother was waiting and had something ready for me to eat. One night, however, I stepped into the house and there was no one. The silence was not normal; I went into Mother's bedroom to see what had happened.
She was lying in bed. I spoke to her, but there was no answer. I saw that her face was ghastly white. I touched her, but she was cold and lifeless. Quickly, I ran to get help from relatives and neighbors. But before I reached the door, a Voice stopped me in my tracks: "Son, go back and pray for your mother right now!"
I knew my Shepherd's voice. I went back. Trembling, I took my Mother's hand. It was cold, dead and stiff. How long had she been lying like that, I wondered, grief-stricken. Weeping as I prayed, I felt a warmth beginning to return to her hand. Then her left hand moved a little. She was coming back from death! Then I felt the power of God flow through my hand to her. In less than a half-hour she was fully restored to life.
How we rejoiced and praised God for his tremendous miracle! Everyone heard her tell of it, and later I would tell it to thousands throughout the world. My Mother had suffered a fatal heart attack, we found out, and she had been taken to heaven. Sent back to earth by the Lord, she returned to a fully restored heart and body. She did not experience heart trouble again.
Little did I know at the time, this miracle was an important step in preparing for my escape from Romania. Fifteen years before the escape, a woman of God declared that God was going to deliver me from our communist country to serve the Lord in the outside world; yet I lacked faith to believe such a thing then.
How does the Lord increase faith? I know that for me it was through difficult and gruelling experiences. I had to go through hard things with the KGB secret police, arrests, beatings, interrogation, and trial by the government. Through suffering and learning how to trust God I was ultimately prepared for God's deliverance from Communist Romania.
It is amazing what God will do once we turn our lives wholly over to Him. As it says in Hebrews 11:32-34:
And what shall we say? For the time would fail me to tell of Gideon, and of Barak, and of Samson, and Jephthae, of David also, and Samuel, and of the prophets; who through faith subdued kingdoms, wrought righteousness, obtained promises, stopped the mouths of lions, quenched the violence of fire, escaped the edge of the sword, out of the weakness were made strong, waxed valiant in fight, turned to flight the armies of the aliens."
Gideon was, in his own view, a nobody and the runt of his tribe and family. Yet through yielding to Almighty God, equally obscure and ordinary individuals have become great men and women of faith. God did mighty things, delivering an entire nation because of Gideon's simple, lamb-like faith and trust. Gideon's God will do the same for us today!
I will never forget the case of a couple in Romania who trusted the Lord in the face of an impossible situation. I went to visit close Christian friends in their home one day. The man was an engineer, and his wife, Pania, a medical doctor. According to the custom in Christian households, the first thing we did when I arrived was pray. As we prayed I received a vision of Pania holding a white lamb in her hands. I described the vision to Pania and her husband. Afterwards, they wondered what it meant. I told them that God intended to give them a child.
"Everything is possible with God," was all that I could tell her at the time.
Almost a year passed. One day I again visited the couple. After our first prayer time I was embarrassed to tell Pania what I had just seen in a vision: a lovely, white lamb lying on her bed.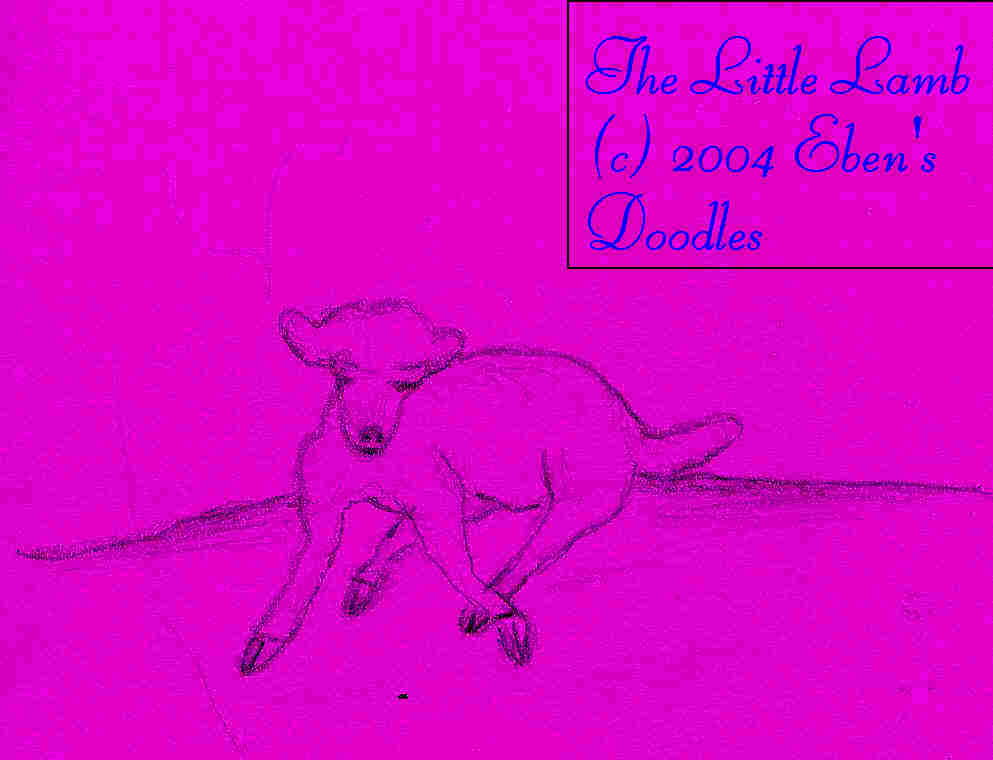 Her face lit up with a radiant smile. "You know, God has given us a beautiful little girl," she said. Pania left the room quickly, then returned in a moment with a little baby girl.
Today this "little lamb" is a medical doctor in the United States.


a href="http://www.oaringintheriver.com/">WWW.OARINGINTHERIVER.COM Master Directory