Pearl's Lacery
Part I

Lace is fascinating, for it is a kind of spider web crafted by human beings, and like spider web too it is not only beautiful but useful in a variety of ways. It serves, as the examples will show, as table covering, Christmas tree ornaments, articles of apparel, complements for flower bouquets and protectors of the wood finish (!) of furniture, to name only a few of its uses. Enjoy this sampler, taken from Pearl Ginther's collection of more than fifty laces or examples of lace (one is from her book collection).
Hand Towel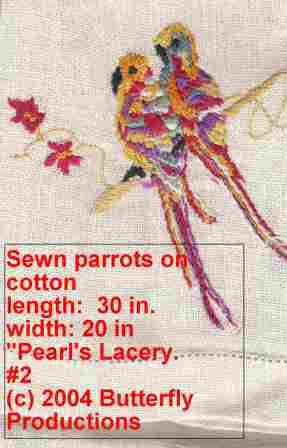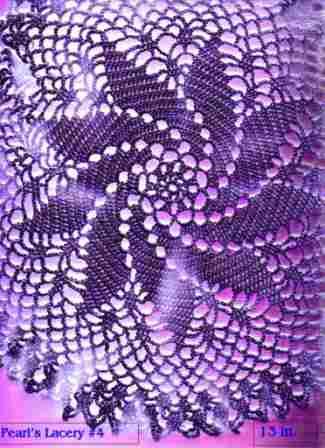 "Owl Eye" Pattern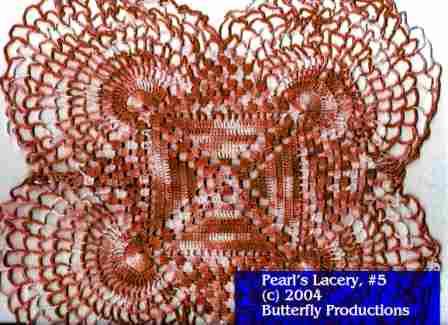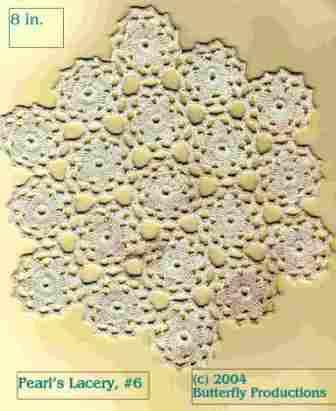 PLEASE GO SEE MORE OF PEARL'S LACERY:

(c) 2005-2013, Butterfly Productions, All Rights Reserved
A real web, a true miracle of artistry shaped like a butterfly, photographed by Ron Ginther by the back door of his church early one morning in the foggy, dewy dark! Later, he returned and the web had vanished, perhaps due to the weight of the dew drops pulling it down.