V O L U M E
I V
C H R O N I C L E
O F
T H E
W A S I C H U
G H O S T
D A N C E R
A N N O
S T E L L A E
1 7 7 0

Favored of Heaven
Fifteen years had passed since the battle, fought in the sultry heat of summer, and the man on horseback, returned to the site, paused to reflect on the tragedy. It wasn't so much the miscalculation of his commanding officer that betrayed the men into the hands of their enemies, he knew, but the tradition that had served the British so well in previous engagements with this very same foe.
How could anyone know that conditions had radically changed, demanding utterly new, unheard of tactics? The books were not written yet, carrying warnings that you can not do things the same way over on American soil as they had always been done in Europe.
The French and Indian wars, begun in 1754 and ending in 1763, had changed the rules and fighting strategy of warcraft forever!
Overcome by the sense of the lost lives, such fine, good men and brave soldiers and fellow officers, who had poured out their blood on that spot, the man dismounted, removing his hat.
His eyes closed. Was he in deep thought? Was he in prayer to the Divine Architect of all human destiny?
The wind swept across the open stretch dividing the great forest and ruffled the hair on his head and his horse's mane. He stood there, one hand on his saddle, his other hanging and his fingers stroking the hem of his coat. Taking several deep breaths, his eyes opened and he saw an approaching Indian.
The war had long been over, won by the British, and so he did not reach for his rifle or sword. He simply waited.
The Indian dismounted a short distance away, eyed the other man for several long moments, then with unhurried dignity came forward. When he was a few paces away, his eyes seemed to change expression, and a look of wonder came into them, as if he were remembering something—-since there was nothing so remarkable about the white man and his horse, except the man's height perhaps.
"I have come to find you, and you are the man!" the Indian began.
Washington's brows arched in surprise. "Oh? And who are you, sir? I don't believe we've ever met."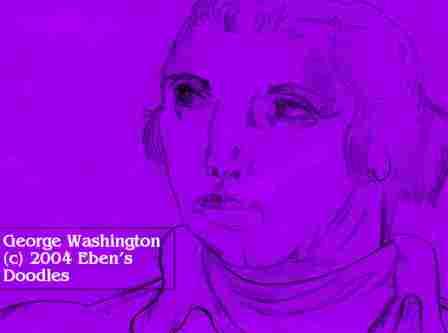 The Indian ignored the white man's civilized manners and ways, and getting to the point, he declared, "It is the man who cannot be pierced with bullets! I am a chief of my people. I directed a select number of my best braves to fire at you. And I joined with them to slay you. We found we could kill your horses under you, but we could not kill you! Seventeen times I shot at you, and not one bullet could find you. And I have good aim, very good aim! My eye is still an eagle's eye even to this day of my long life!"
To demonstrate, he called his horse, seized his rifle, then threw a French coin high in the air, then blew it to pieces.
The chief's eyes gleamed as he turned back to Washington, whose attention was fully on the Indian now that he had told his story.
"You have your opportunity, sir, to do the same to me—-why not take it? Of course, I will defend myself as I am able."
The chief shook his head. "No, no! You are one favored of heaven! I have heard you believe the one called Christ to be your God! Our bullets could not touch you before, and none will touch you now! After our great victory, I was determined to meet the man before I went to my fathers, and now I have met him. You have my words."
The chief stepped closer to Washington, closer than any civilized man would commonly allow another man to approach his person. But Washington suffered the Indian, even to his close scrutiny.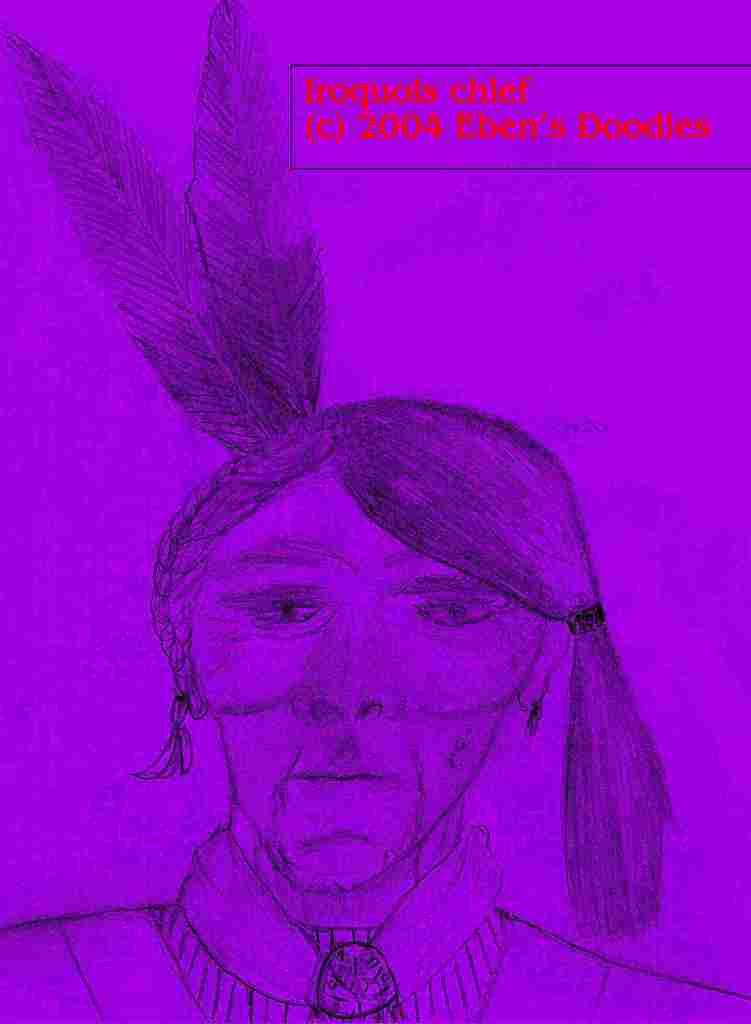 Finally, as if satisfied, the aged chief stepped back. "And what of your garments?" he asked. "Did they receive any bullets?"
Washington nodded slowly. "Yes! When I removed them after the battle, I found three holes in my jacket. How did you know?"
"I could see the puffs my bullets made in your red jacket as I held you in my sights!"
The chief eyed the one favored of heaven for another long moment, then lowered his head as if he were bowing.
"I have asked your God to be my God," he said simply. "Your Christ is now my God! After that, without another glance at George Washington he turned and departed toward the north, where his forefathers in their graves lay waiting for him.


Copyright (c) 2004, Butterfly Productions, All Rights Reserved